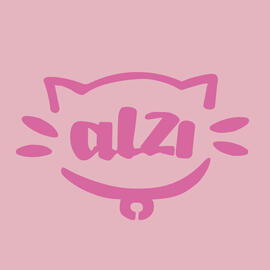 Little Alzi Art
---
General Illustration Commission Info
---
Attention
☆ Commission Announcement ☆• From September on my commission slots will be reduced (1 to 2 slots per time) and they may as well take slightly longer to be completed. Due to the last year of my degree in Arts and Design and a possibility of getting a job/internship, commissions may close for an undetermined amount of time.
• However if you would like to, you can always support me over Ko-Fi or join the membership available on my Fanbox page and earn early access to my works and even monthly rewards.Please, before commissioning me, be mindful and check the bio of my social media accounts in order to see if there's any commission slots available.
It's highly recommended to read my Terms of Service before commissioning me.(^▽^)/
Thank you for reading.
---
accepting to draw:
- anime fanart
- original characters
- 18+ themes
- furry / anthro
- obejcts (depending on complexity)
- animals
- realism (to be discussed with me firstly)
---
not accepting to draw:
- gore/vore/scat/pregnant/emeto/ntr/feral
- real life people in 18+ themes
- robotics, armor, mecha
- extremely detailed character designs
(in this case I might simplify the design of the character)
---
Traditonal Art Commissions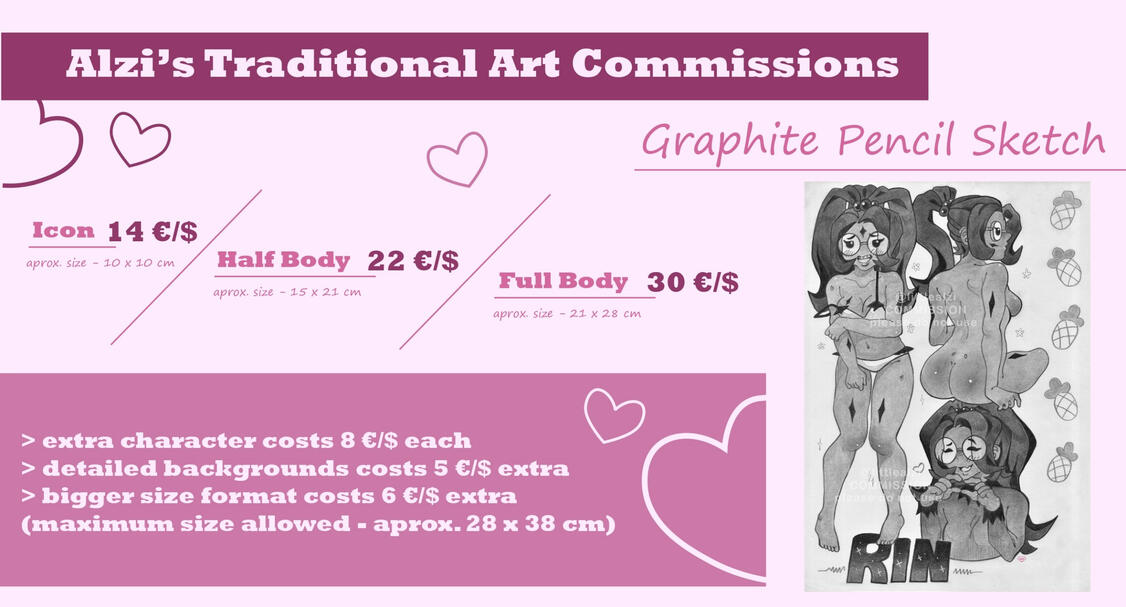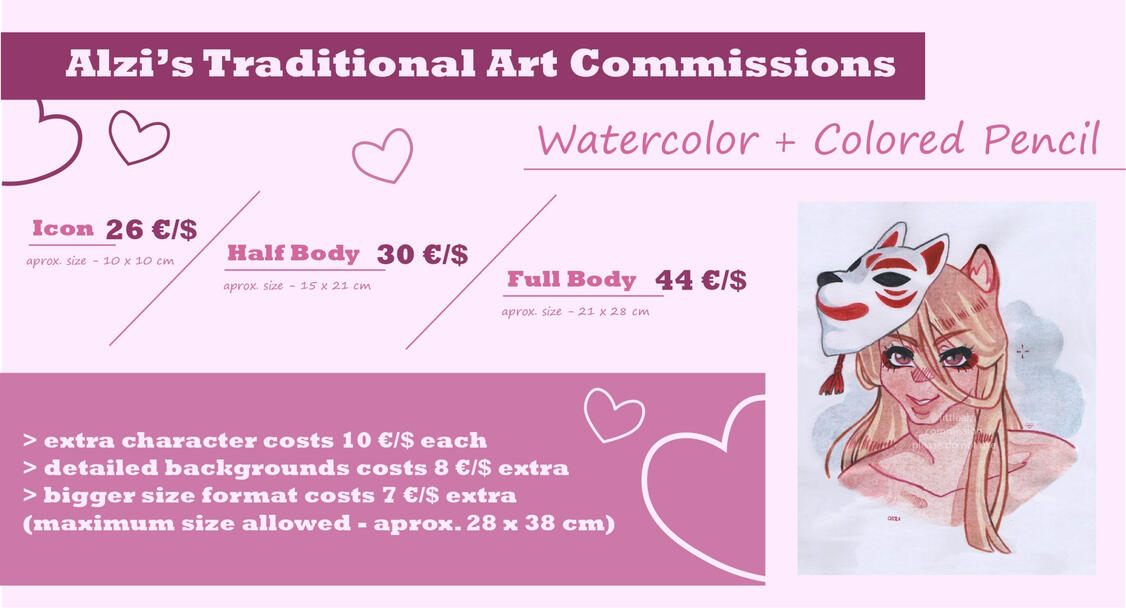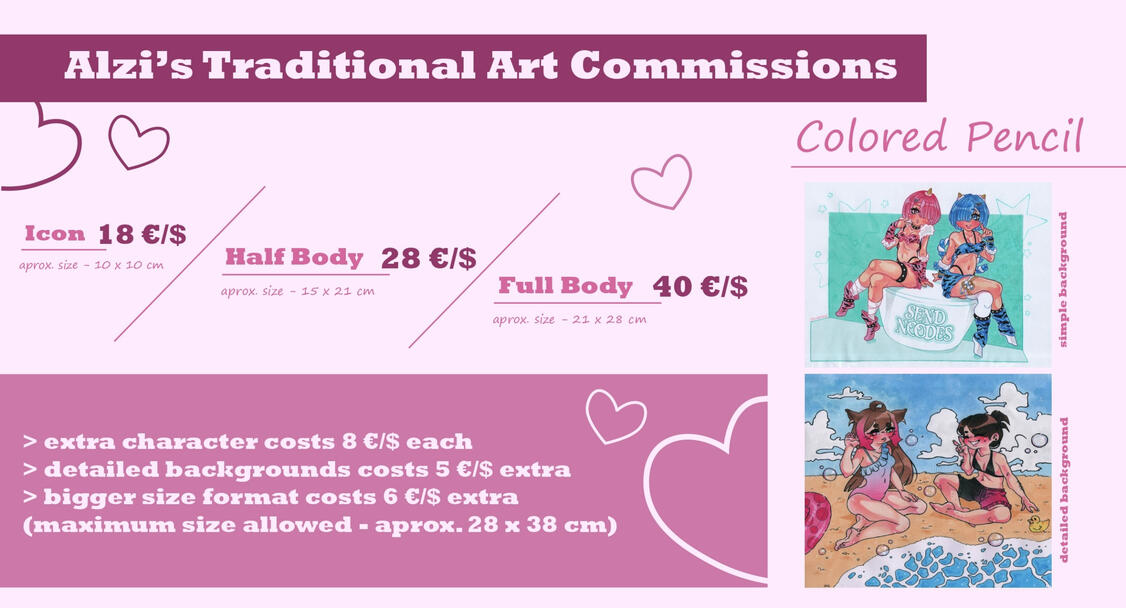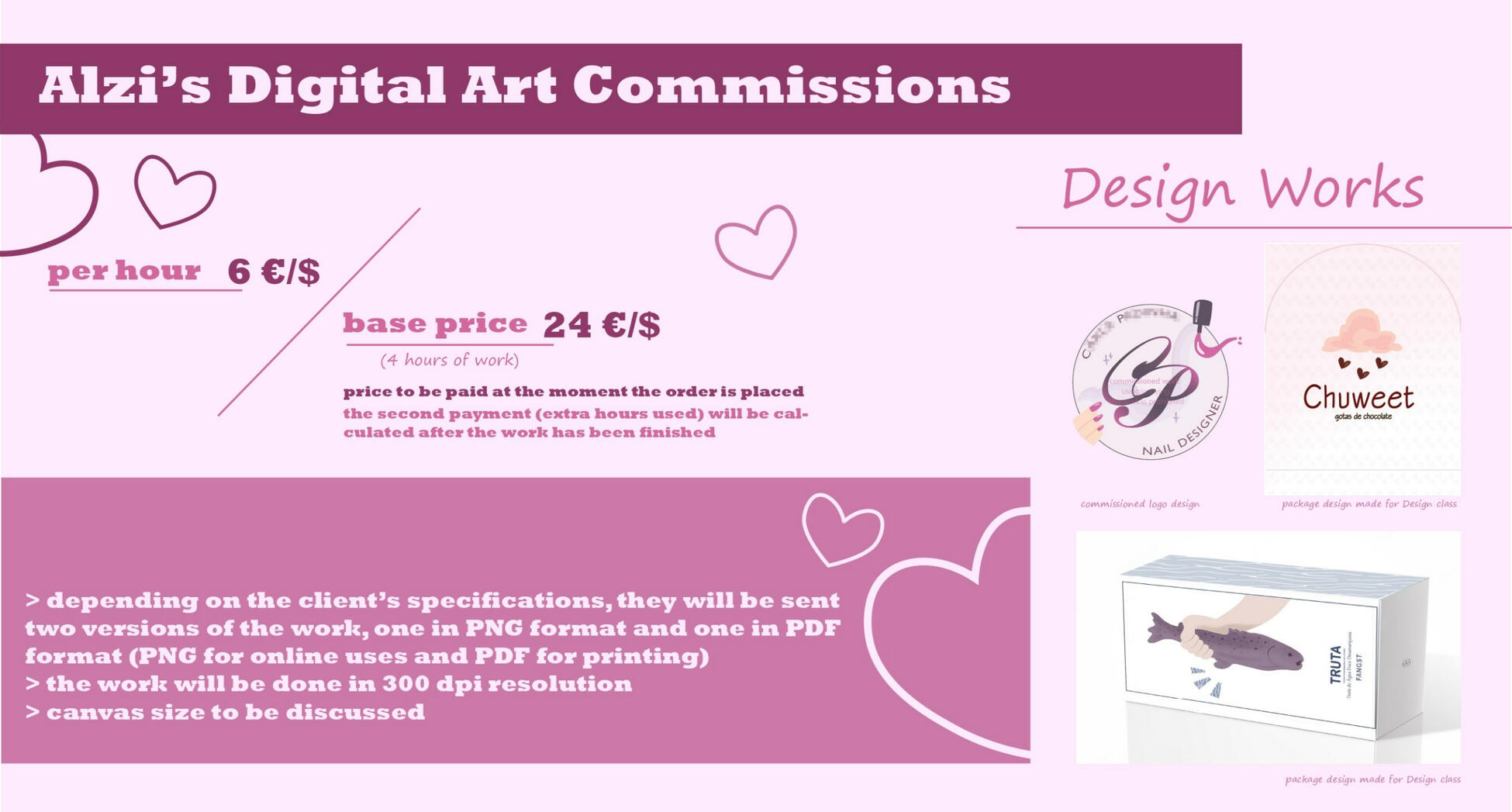 This Applies Only To Traditional Art Commissions:Shipping Prices:
- Europe - +2 EUR / +2 USD
- North America - + 4 EUR / + 5 USD
- South America - + 4 EUR / + 5 USD
- Asia and rest of the world - + 5 EUR / + 6 USD
---
Digital Art Commissions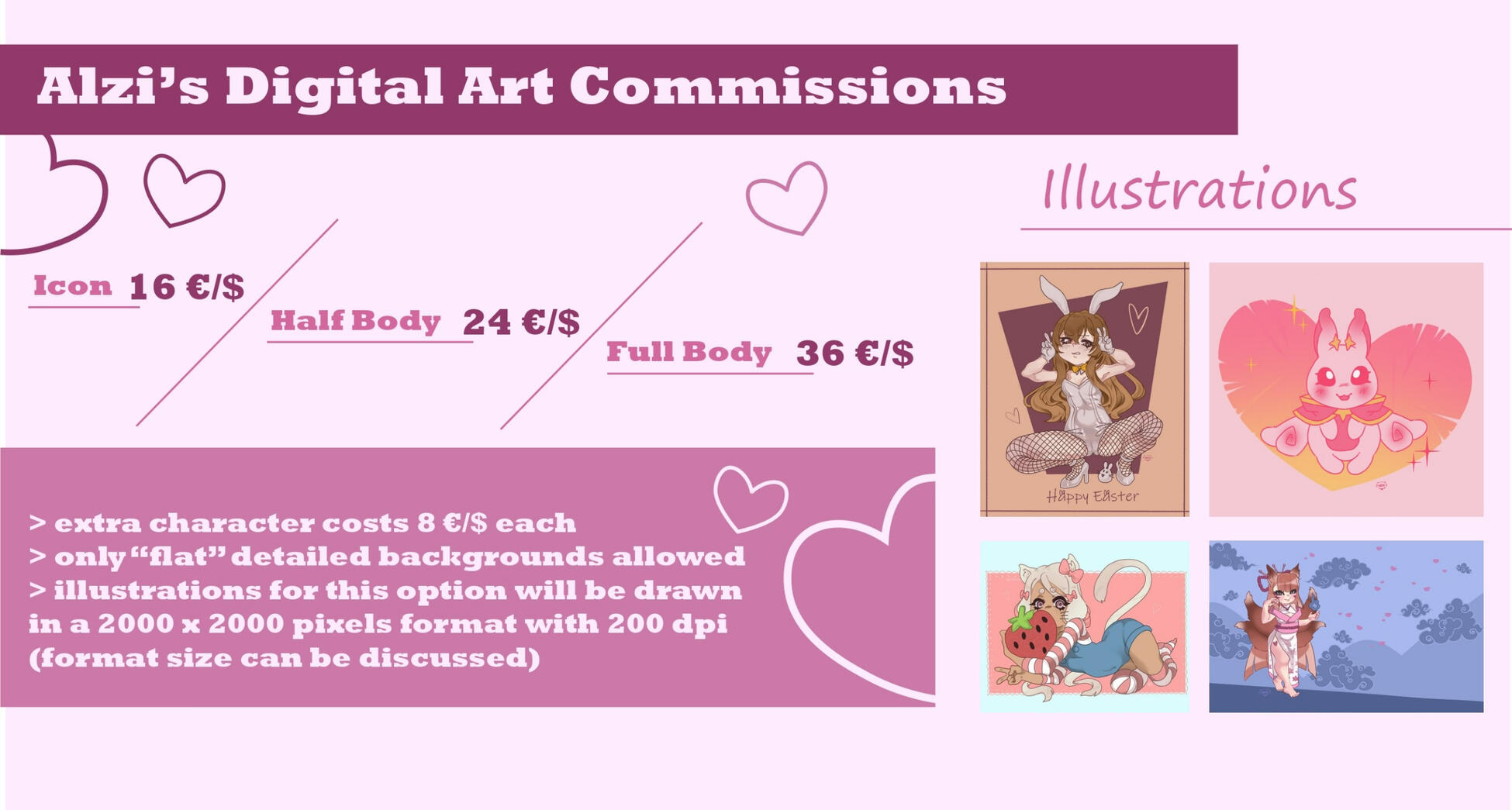 ---
YCH Commissions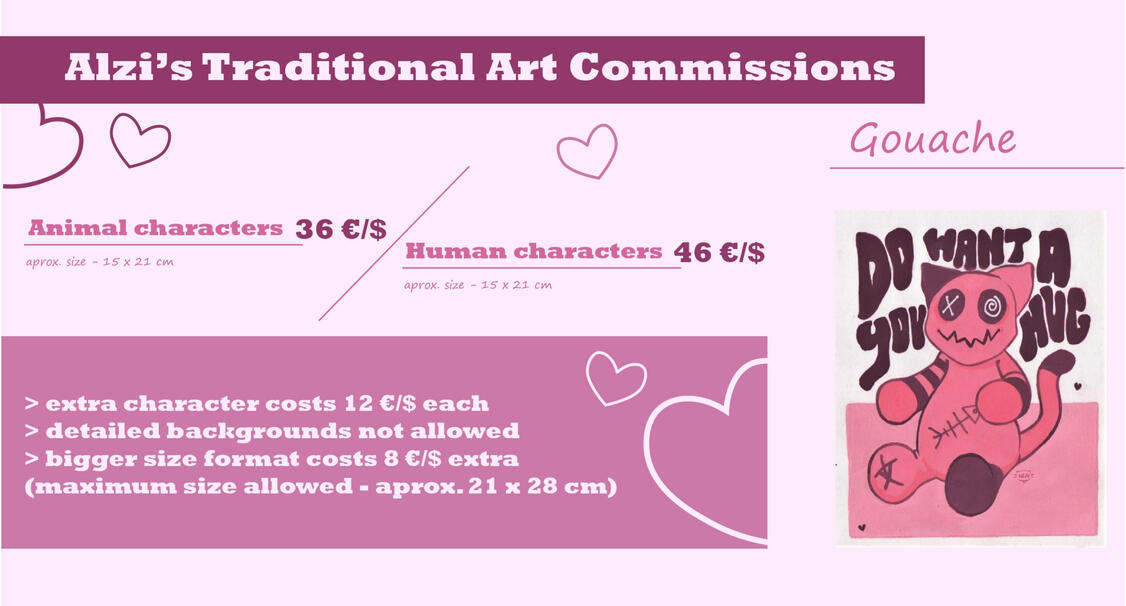 called "Your Character Here":
you can commission me from an already drawn pose:
- can be commissioned either in traditional or digital mediumPlease, read all the info displayed in each YCH picture to know which options are accepted for each YCHYCH Commission Examples/Bases > click here
---
Terms of Service- I have the right to refuse any commission.- To commission erotic art you must be above the age of 18.- Payment via P4yP4l or Ko-Fi - Ko-Fi will be able to accept other methods of payment (credit card for example).- The invoice will be sent as soon as I'm ready to start your commission - The invoice has to be fully paid before I start working on it (other methods can be discussed with me).- The commission is only for personal use, they cannot be used for any commercial purposes, sold or reproduced.- No refunds will be accepted if the commission has already passed the sketch phase.- You can re-upload the illustration commissioned with credit given ( by tagging me or linking to any of my social media pages.) You may edit the image, but always give credit if posted!- If you have requested for your commission to be shipped
to your place:
. there will be a shipping fee added
. In case of lost or significant damage to your commission, you have the right to be refunded with 15% of the commission cost (without shipping fee added).
( I do my best to send your precious commissions safely, I can't do much about the incompetence of couriers. )
. I do not allow the usage of any of my works for NFTS or AI.By commissioning me you automatically agree
to the Terms of Service above.
© LittleAlziArt. All rights reserved.